Restaurant Review
Cantina Cuisine: Authentic Mexican Food on Capitol Hill
Tacos, margaritas, and mole have proliferated on Capitol Hill of late. Here's a handy guide to who does what well.
Fogón Cocina Mexicana    
600 E Pine St, Capitol Hill, 206-320-7777; fogonseattle.com
Pedigree: A supersweet Michoacan family
Eat this: Beautifully seasoned and smoky char-grilled chicken tacos on homemade tortillas
Drink this: A stiff Ultimate margarita, which arrives in a shaker
Authentic-O-Meter: Not terribly, but so cheap and tasty that nobody cares 
Claim to Fame: A gratis tostada for every guest
Avoid: Arriving too late in the teeming happy hours (3 to 6pm, 9pm to close), as you will suffer a wait and/or hearing loss
    Nacho Borracho   
     209 Broadway E, Capitol Hill, 206-466-2434
     nachoborrachoseattle.com 
Pedigree: Owned by the great Rachel Marshall (Montana, Rachel's Ginger Beer) and Kate Opatz (Montana)
Drink this: Slushy Moscow mules gush from machines here like Slurpees. Not to be missed on a hot day. Or a cold one.
Authentic-O-Meter: It's the most authentic munchies dive in town anyway, complete with black walls and bar smell.
Claim to Fame: The Totchos—nachos made of tater tots and beloved primarily of the hungover and the stoned  
Avoid Hate to say it…but the nachos. They're
skimpy and average.
La Cocina Oaxaqueña  
1216 Pine St, Capitol Hill, 206-623-8226;
lacocinaoaxaquena.com
Pedigree: A different branch of the family that brought us the stunning La Carta de Oaxaca/Mezcaleria Oaxaca trio—separate businesses with nearly identical menus. 
Drink this: Exceptional sangria. By the carafe. On the big, breezy, loud Pine Street patio.
Authentic-O-Meter: Pretty dang high, especially the fish dishes and that freakishly delectable mole
Claim to Fame: Fried-to-order chips with a four-choice salsa bar
Avoid: The bland guacamole
 
Mezcaleria Oaxaca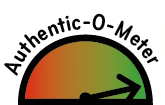 422 E Pine St, Capitol Hill, 206-324-0506;
mezcaleriaoaxaca.com
Pedigree: The second mezcal-happy offshoot from the hallowed Carta de Oaxaca family boasts slick and streamlined decor.
Eat this: Break away from the mole and try the killer halibut tacos.
Drink this: Mezcal, fool—35 kinds, by the flight or single shot
Authentic-O-Meter: Order the barbacoa—roasted goat with handmade tortillas and a trip to the salsa bar—then you tell us.
Claim to Fame: The broad rooftop deck with skyscraper views, undercover heat lamps…and the promise of a taco truck
Avoid:  Expectations of happy hour. There isn't one. 
 

This article appeared in the September 2014 issue of Seattle Met.