Explainer
How to Make Sense of King County's New Restaurant Health Ratings
In January 2017—after two years of research that included meetings with the public, restaurateurs, and food safety experts—King County Public Health began posting health scores in restaurant windows. Here's everything you need to decode the ratings.
By Stefan Milne 1/18/2017 at 1:52pm Published in the February 2017 issue of Seattle Met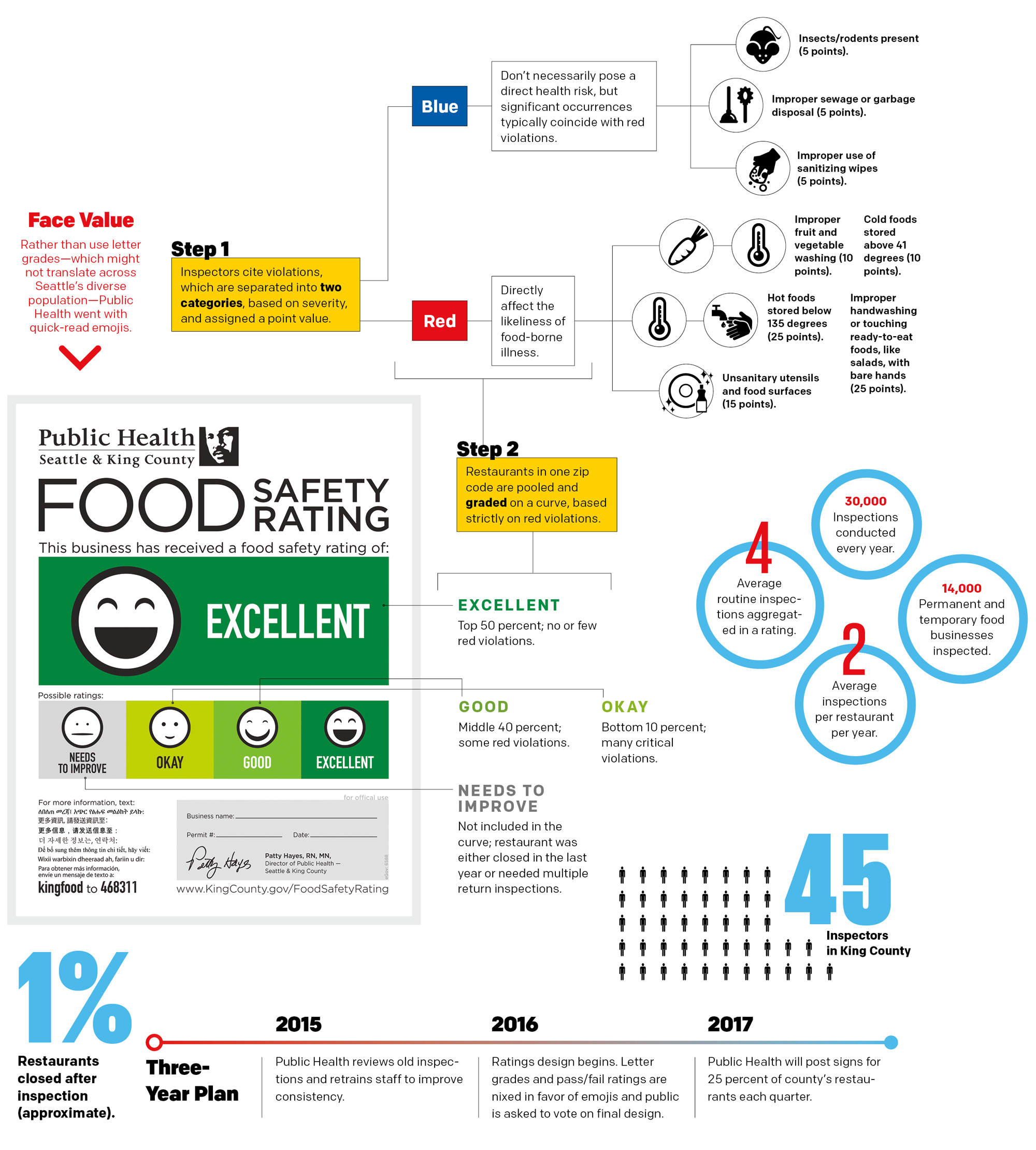 Updated 1/31/17: The original graphic incorrectly stated the number of King County inspectors as 55.