Quote Unquote
Chrisopher Bostick: The Hero from Neighbours' New Years Eve Fire
Last New Year's Eve a U.S. Army staff sergeant stopped what could have been a deadly fire that had been intentionally set at the gay Capitol Hill dance club Neighbours.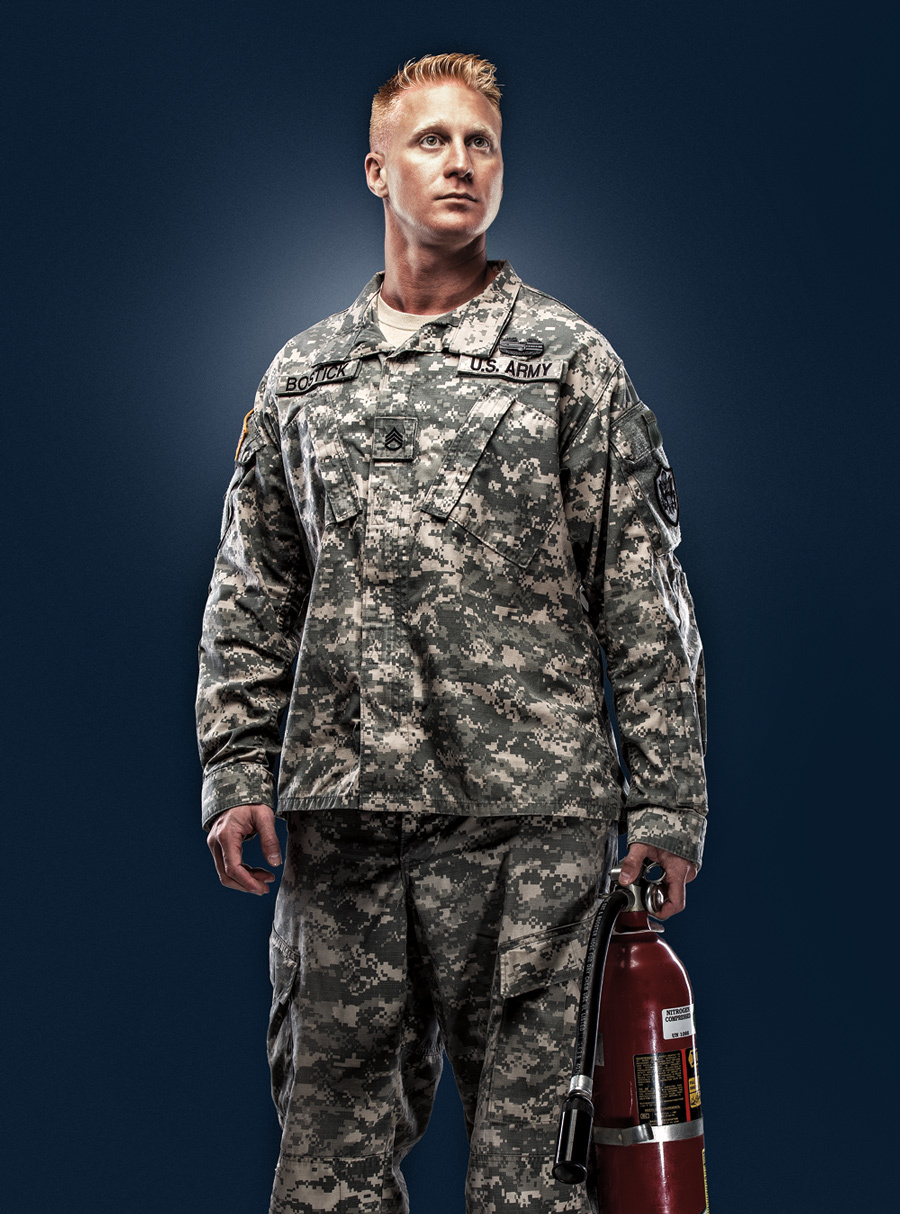 Christopher Bostick didn't see Musab Mohammed Masmari dump a one-gallon can of gasoline on the back stairs of Neighbours last New Year's Eve. And he didn't see Masmari drop the match. But when Bostick—who just happened to be in town from Virginia, visiting family and friends—saw the flames, the U.S. Army staff sergeant did what came naturally. He acted. Along with a friend, Mike Casey, Bostick put out the fire before it could hurt any of the more than 750 people who'd gathered at the gay dance club on Capitol Hill to celebrate the new year. Masmari has since been sentenced to 10 years in federal prison for arson, and Bostick is back in Virginia, still protecting us all from the bad guys. —Matthew Halverson


---
It was about 15 minutes after midnight, so everybody was kissing and lights were flashing. Everybody's got champagne. It was still the whole New Year's moment. I was with my best friend from college and her husband, my brother and his girlfriend at the time—please don't ask me what her name is—and a friend who was visiting Seattle from the DC area.
 
We were literally feet away from the stairwell but facing away from it, and all of a sudden it was really, really hot, like someone had just kicked on the heat. You could feel a blast of hot air. I thought, "I guess it's cold enough that they turned on the heat back here," but then I looked around and saw the glow coming from the back stairwell. I couldn't quite see the fire yet, so I just assumed that somebody had dropped a cigarette and it was smoldering.
 
Yes, I'd been drinking, but I guess adrenaline just kicks in, everything becomes clear, and you know what's going on. You have a detached focus on the situation. So from then on, I was not drunk or buzzed at all. The fire completely killed it.
 
I went to grab some water from the bar. I just grabbed the gun and started filling up cups. Then I looked over and within the 10 or 15 seconds that took me, there were flames coming up the wall. My friend was like, "No, dude, cups of water aren't going to work. Where's the fire extinguisher?"
 
Nothing, as far as military training, has ever prepared me for putting out a fire or dealing with a situation like that. But yeah, snapping into business mode and getting the shit done that needs to get done right now, that's military training. I'm not always the one to step up first, simply because I'll defer to the person who's supposed to in a particular situation. But everybody knows that I'll take care of shit in the end if need be.
 
Not many people noticed what was happening. So as I went back to the bar, I hollered over to one of my friends, "Move people away." And then I started looking for the fire extinguisher, which was under the bar. I pulled the pin and handed it to my friend, and he doused the flames with it. Honestly I don't think people really took notice until the fire alarm went off and the sprinklers started coming on, which was after the fire was out.  And even then, most people didn't even realize there had been a fire.
 
My initial thought wasn't "Why is this happening?" or "Who did it?" It was "Let's get the fire out." But obviously, as more details became available, everything changed. Afterward they brought us back in to give the fire warden a statement, and when we were talking about the fire and the flames they said, "Did you notice there was a gas can right behind you?" I had no idea.
 
An incident like that, where you're attacking a large group of people within a demographic, your intent is not to hurt any one person. There's no individual target there. There's a group target. And to me, that goes beyond a hate crime. That's terrorism.
 
I've been deployed three times, so honestly, the experience itself wasn't that traumatic. I was giddy, like the feeling you get when you get off a roller coaster. It was an adrenaline high. You want to go back and jump in again.
 
A few years ago, it would have been hard to be interviewed for a story like this. I came into the military long before there was a possibility of Don't Ask, Don't Tell being repealed, so I joined with the understanding that I would have to keep this a secret for the entirety of my career. I accepted that, but it was really difficult because at the same time you feel like you have to prove to everyone that you're good enough. Which is stupid, because nobody even knows you're gay. So it's really about proving to yourself that you're good enough. And that can either make or break you. You're either going to go crazy or you're going to be the best damn soldier there is.
 
I'm not a hero. People can say whatever they want, but they're really misunderstanding what happened if they think I'm a hero. Because when it comes down to it, I was just the right person at the right time, who had the right reaction. Not a lot of people would have the same reaction, I get that. But doing the right thing, having that training and doing what was best for the situation doesn't make you a hero. It just means you did what you were supposed to do.