Habitat
How To Hide a TV
Local architects and designers, and home-entertainment gurus explain how to stylishly incorporate media equipment into your house.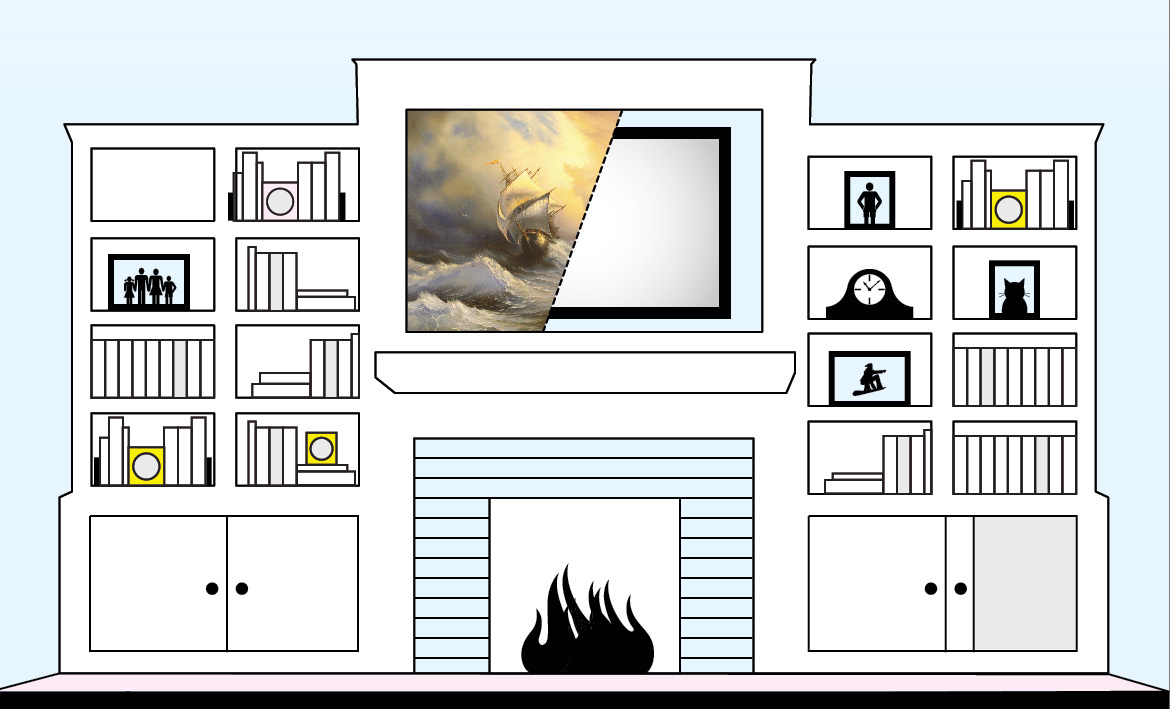 An interior designer once confessed that people in her profession hate two things: toilets and TVs. Both are ugly yet necessary. Well, at least one is necessary. Sticking the porcelain throne behind a door is easy enough, but when it comes to the gleaming sore thumb of the living room—and all of its unsightly wires and awkward accessories—things can get complicated. So I asked four design experts to share their tried-and-true methods for working entertainment equipment into the home. Here's what I learned.
 
| | | | |
| --- | --- | --- | --- |
| Jeffrey Pelletier | Barbara Hyde Evans | Andrew van Leeuwen | Joe Malboeuf  |

Screen the Screen
Sometimes the best tech cover-up is the most basic. For a recent condo project, Hyde Evans opted for good old-fashioned folding panels—swathed in luxe de Gournay wallpaper—so her client could conceal the TV when entertaining. A picture frame upholstered in fabric works just as well, she adds.  Malboeuf also suggests mounting a flat screen in a built-in wall-cabinet unit so it can be hidden behind doors. 
 
Shelve the Sound
Although sound equipment is more discreet and stylish than ever, some audiophiles still prefer freestanding speakers to built-ins. Pelletier suggests surrounding a TV with shelves on either side and stashing speakers beside books. "It helps them sort of blend in," he says, "and the texture of the books helps absorb sound so it doesn't become echoey."
 
Work With It 
If concealing a flat screen is a no-go, van Leeuwen prefers to work it into the home's design to create visual balance. Install it above a fireplace with an extra-long mantel, adding framed photos on either side to make the TV look like another piece of art. Hyde Evans has used this approach too. "In one situation, we had a whole wall covered in art, salon style, and we stuck the TV in the middle of it," she says. "It just blended in."
 
Conceal Equipment
Specialized media cabinets are now all-in-one units that can house equipment and conceal cords, plugs, and even routers. Keep in mind that cabinets should always have enough ventilation in the back or bottom to keep gear from overheating. Hyde Evans says wood or metal mesh doors look attractive and offer great venting, while Pelletier adds that a handy infrared remote can work with cable boxes and stereo equipment stored behind closed doors to cut down on clutter and keep wires out of sight.