Good to Know
Breastfeeding Bingo
The American Academy of Pediatrics recommends mothers breastfeed for a child's first year. Which means moms must get down to the business of nursing (or pumping) all over town. Can you get bingo?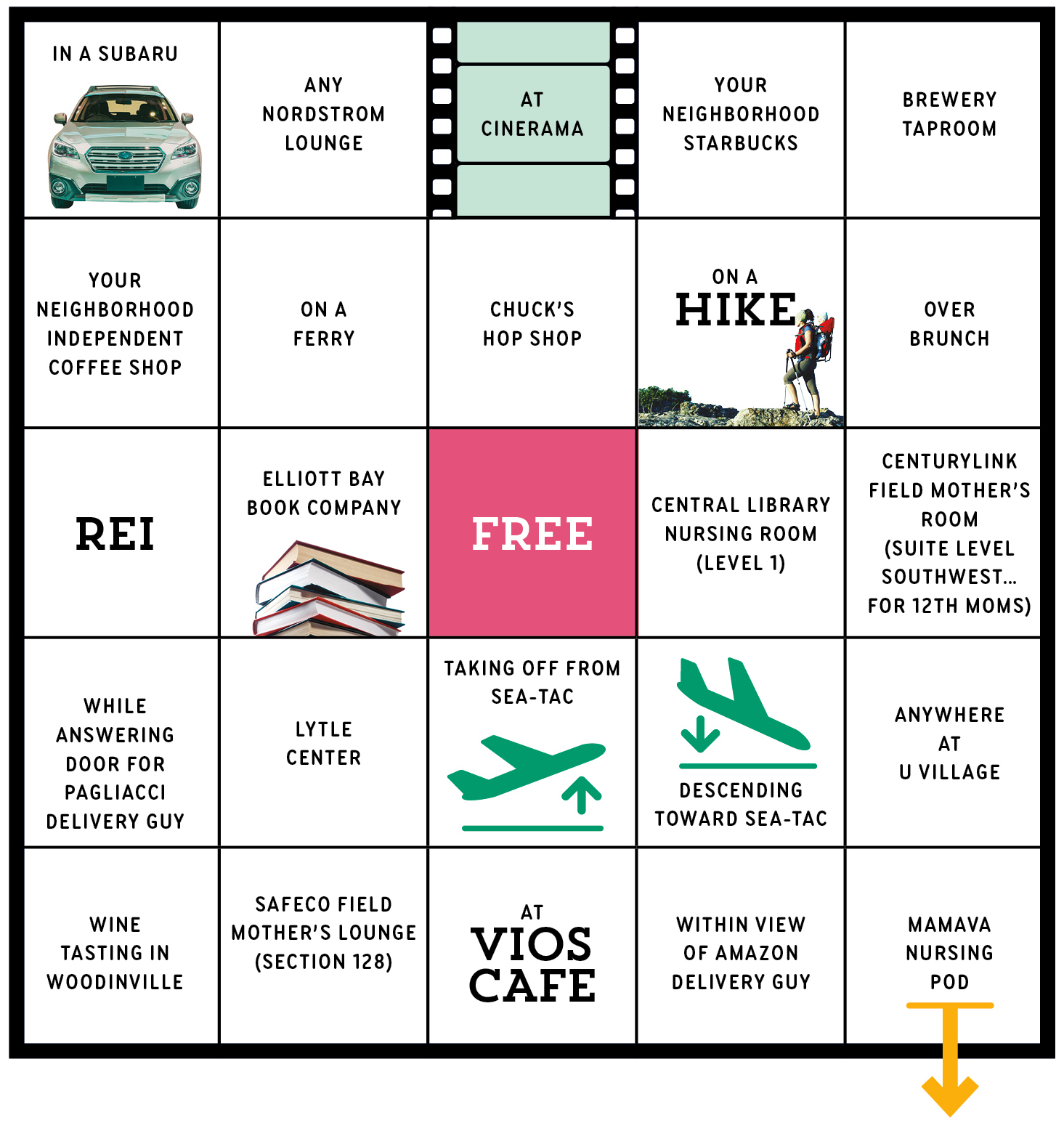 *

Mamava: Sea-Tac's Lactation Situation
There's one outside the train near the D gates; another near gate A9—a white freestanding pod that kind of evokes a futuristic photo booth, except any boobs bared within are proffered for maternal purposes. In early 2017, the airport installed these two freestanding lactation suites from Vermont startup Mamava, each equipped with a locking door, bench, table area, and an outlet for pumping. Sea-Tac's had a mother's room (at the play area, just off the central terminal) since 2006, but the number of passengers has increased 50 percent since then. So, presumably, has the number of nursing moms who appreciate not having to pump in a bathroom.