Travel Dispatch
Northwest Travel News, Spring 2015
Where you'll want to go, and what's happening there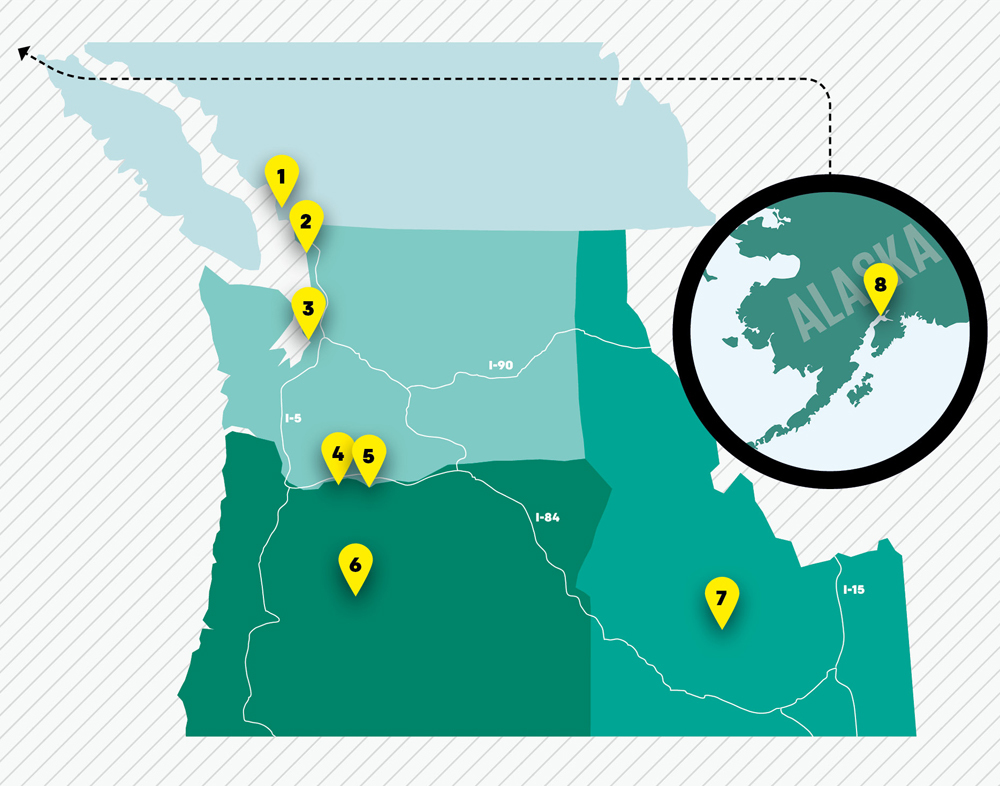 1. West Vancouver
Tour company Scenic Rush now offers "exotic driving experiences" of British Columbia's windy Sea to Sky Highway that put drivers inside Ferraris and Lamborghinis, perfect for living out Ferris Bueller fantasies.
 
2. La Conner
In a ruthless attempt to disturb the fickle reign of the tulip, La Conner introduces a month-long Daffodil Festival in March; there are more acres of the sunny flowers than acres of tulips in the Skagit Valley anyway. 
 
3. Sea-Tac
Four bike storage stations and a cycle tool station recently debuted at Sea-Tac airport, raising the question: What's scarier, riding a bike through the departures lane or enduring a plane crash? 
 
4. Hood River 
Hood River Valley's Blossom Time, April 11–26, kicks off with the Hard-Pressed Cider Fest and should end with a drive around the well-named 35-mile Fruit Loop. On second thought, do it in the opposite order.
 
5. Maryhill
American Indian Painting: Twentieth-Century Masters opens March 15 at Maryhill Museum of Art, presenting some of the first works from native artists actually praised, not punished, for creating great art. 
 
6. Bend
Already known for a manic range of outdoor activity, the high desert city hosts its first urban marathon on April 26. Because this is boozy Bend, the finish line is at 10 Barrel's brewpub. 

7. Sun Valley
Elizabeth Gilbert, author of Eat, Pray, Love, speaks at the Sun Valley Wellness Festival, May 22–25, probably to tell everyone that being in Sun Valley is a good first step to wellness. 
 
8. Anchorage
The city's brand-new Alaska Airlines Center hosts the NYO Games April 16–18, inviting middle and high schoolers to compete in traditional native games like the Seal Hop and Eskimo Stick Pull. 
This feature appeared in the March 2015 issue of Seattle Met magazine.