Travel Dispatch
Northwest Travel News, Winter 2015
Where you'll want to go, and what's happening there.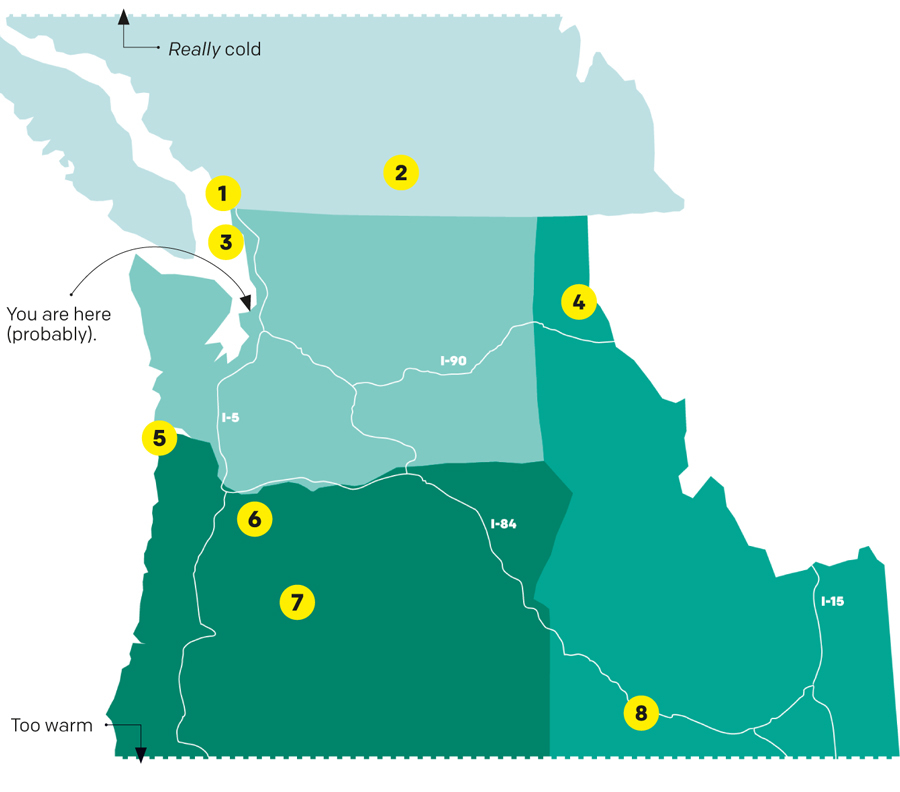 1. Richmond 
More than 60 percent of the Vancouver, BC, suburb is of Asian descent, so its citywide Chinese New Year fest starting February 2 is massive, including a flower bazaar and dance and drum performances for the Year of the Sheep. 
 
2. Kelowna
Eleven of Canada's best chefs prove that they can whip up dishes even better than poutine and doughnuts at the Canadian Culinary Championships finale February 6 and 7. 
 
3. Anacortes
Waiting was the hardest part, but after January 5, Washington State Ferries will finally begin taking reservations for daily trips to San Juan Island.  
 
4. Lookout Pass 
At the ski area's annual Winter Carnival, the highlight is the January 18 Wife Carrying Contest, which is, no kidding, an international sport that challenges men to carry women 100 feet. 
 
5. Astoria 
At the 18th annual Fisher Poets Gathering February 27 through March 1, fishermen recite their best odes to elusive swimmers while ships and canneries open their doors for tours. fisherpoets.org
 
6. Mount Hood
Learn to rev a snowmobile far from those deadly trees in Mount Hood Adventure's new two-acre track meant for absolute beginners. 
 
7. Bend 
To balance the ice-carving competition at Oregon Winterfest February 14 to 16, there's an artisanal fire pit contest that awards the best flame display. 
 
8. Twin Falls 
Opening in January, the Twin Falls Visitor Center teaches about  the Snake River Canyon geology, history, and, with its view of the 486-foot bridge, how crazy the local BASE jumpers are. 
This feature appeared in the December 2014 issue of Seattle Met magazine.