Explainer
The Fine Print on Jenny Durkan's Free Community College Plan
Jenny Durkan wants to offer free community college tuition for Seattle public high school students. What does the Seattle Promise plan mean—and what would it cost?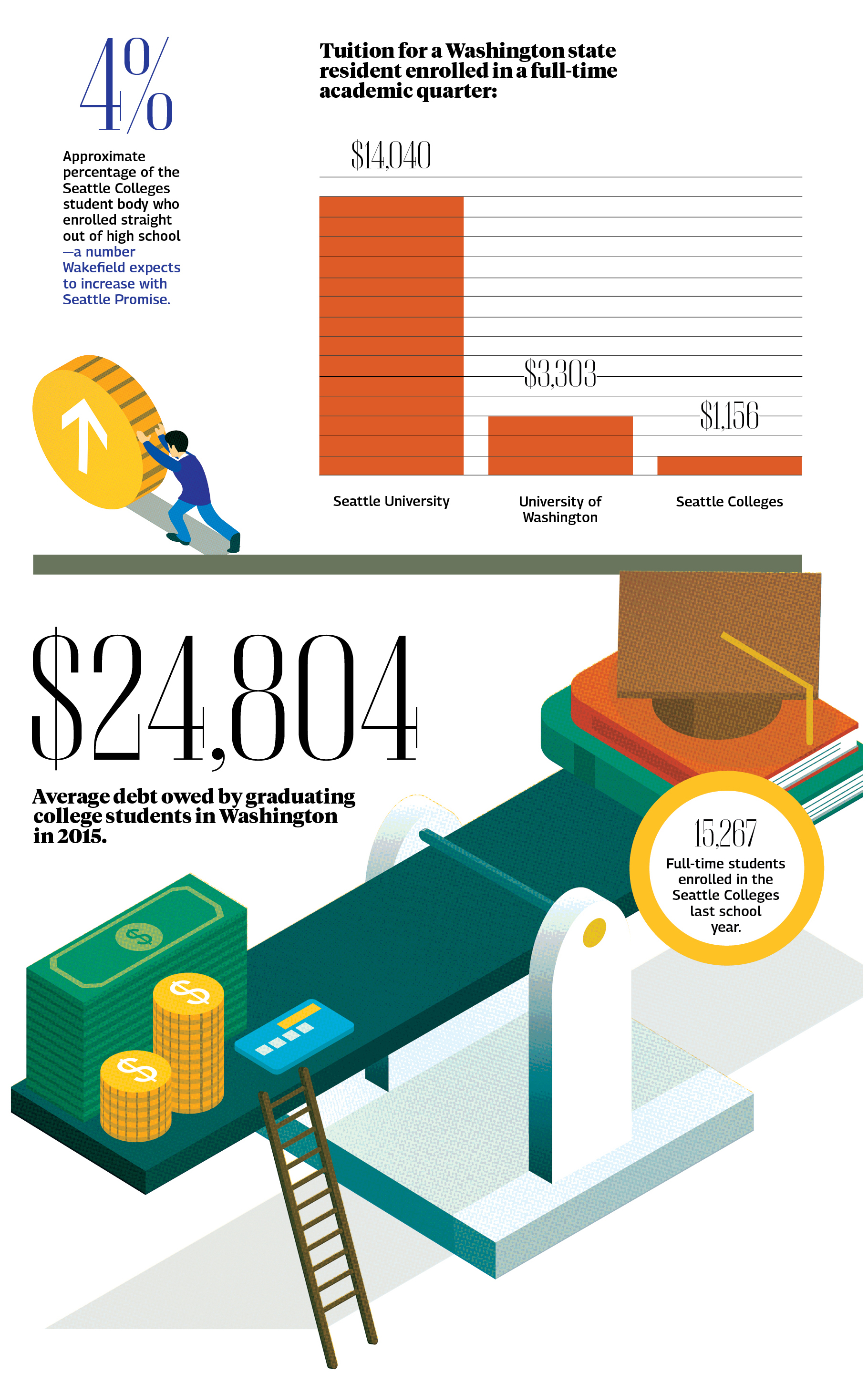 What colleges are we talking about, anyway?
Seattle's community colleges offer a few four-year degree tracks—like a bachelor of applied science in international business—alongside associate degrees, professional training, and continuing education. They include North Seattle College, Seattle Central College, and South Seattle College, plus six vocational and specialty institutes. 
But why aren't Seattle's post-secondaries called community colleges?
In 2014, the Seattle Community Colleges board of trustees voted to remove community from the district name—and from old names like Seattle Central Community College. "Mainly because so many people didn't understand community colleges offer baccalaureate degrees," says then–district chancellor Jill Wakefield.
And they could be absolutely free?
Sort of. Based on a South Seattle College scholarship program implemented in 2008, Durkan's Seattle Promise plan funds tuition for up to 90 credits, enough for a two-year degree, to students graduating from Seattle public high schools—at any of Washington's 34 community colleges. 
How much would that cost?
Estimates place the cost at $4.3 million in the plan's first year, then $7 million annually thereafter. Durkan suggested funding could come from the soda tax or the Sound Transit 3 education fund.