Eat Here Now
What We're Eating Now: August 2016
This month's favorites: crunchy salad, spicy noodles, and, wow—those crinkle-cut fries.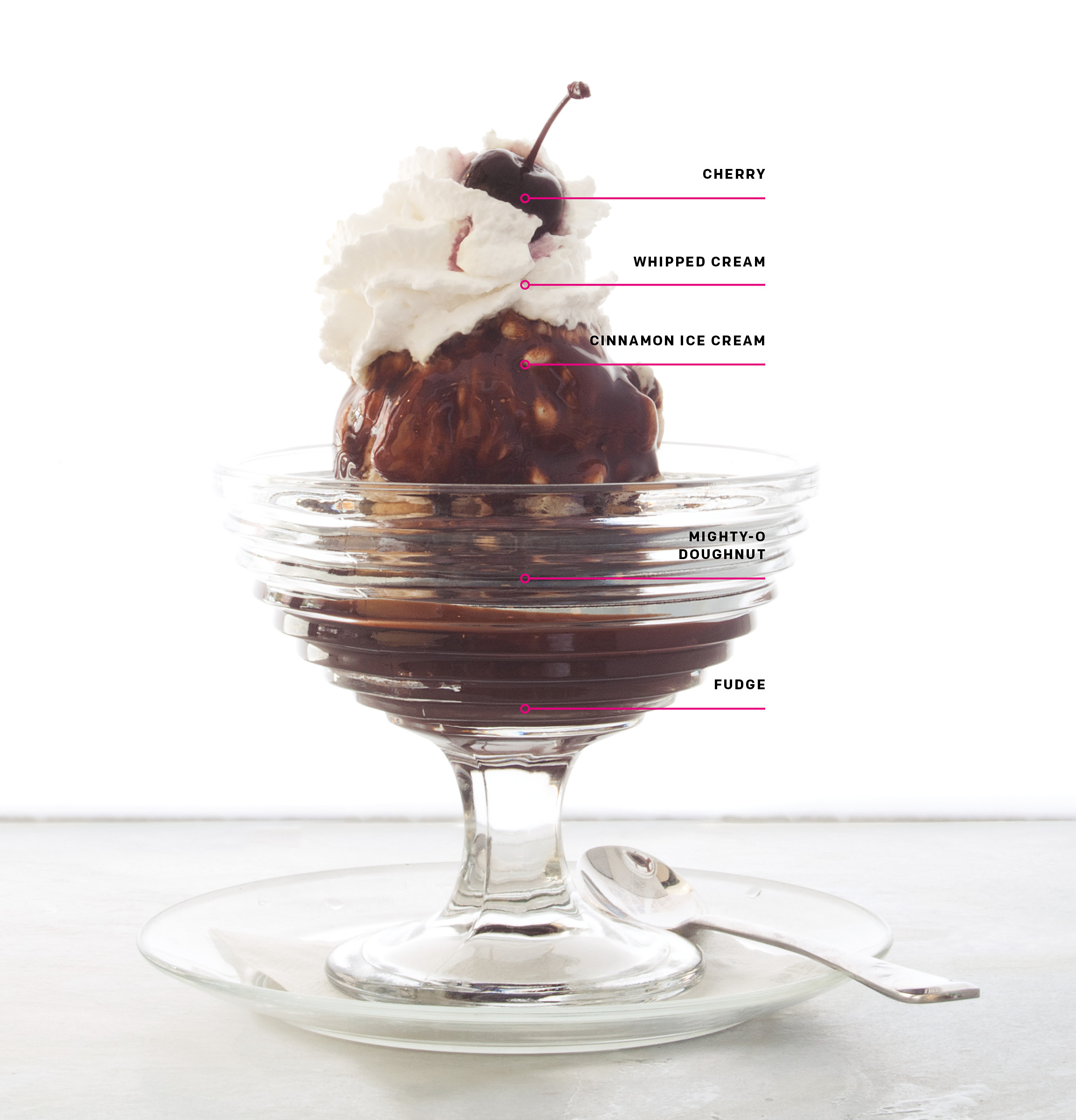 Shug's Brown Derby Sundae
Summer homework: eating every sundae at Pike Place Market's retro-styled soda fountain. Starting with a scoop of ice cream atop a double chocolate doughnut, all dripping with hot fudge.  —Allecia Vermillion
Great State Burgers
Grass-fed meat, house-made pickles—there's much in Josh Henderson's faux-lowbrow burger joints to admire. But OMG these fries: crinkle cut, genuine flavor, perfect crunch. greatstateburger.com  —Kathryn Robinson
Xi'An Noodles
Hand-pulled biang biang noodles have landed in the U District. They're wide and endlessly long, and I can't stop thinking about the simple version with fragrant toasted chili flakes. 5259 University Way NE, 206-522-8888 —AV
Meet the Moon
Most fans cram Leschi's all-day family cafe and bar at brunch. We say go later for a grain salad: a bowl of greens, farro, barley, garbanzos, almonds, feta, and crunchy vegetables. So satisfying. meetthemooncafe.com —KR
Want more food news, plus editor's picks in every neighborhood, advanced search options, and all of our best-of lists? Download our new Gastronaut app in iTunes or Google Play!