Plum Bistro
Editor's Pick
• $$ • Vegan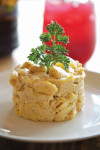 Vegans come in two flavors: Those who want to avoid any semblance of meat and dairy, and those who want to pretend they're eating it. Plum Bistro is for the latter. In the lofty, fir-floored Piston and Ring Building, Makini Howell (who gave us the vegan sandwich houses Hillside Quickies) cooks up feisty-flavored renditions of classic comfort foods in her open kitchen: spicy Cajun Mac 'n' Yease (pasta with yeast substance), a jerk tofu "burger," Cajun-fried seitan (wheat gluten) "steak" with wild-mushroom gravy. Vegans of the second camp will relish Howell's bold flavors and plate-filling portions of decidedly nonvegetal textures. And if vegans of the first camp might wish for a greater selection of salads that don't come topped with things like tempeh bacon—they'll still like it better than the carnivores, who are likely to leave Plum pondering whether any human in the history of civilization has ever actually liked soy mozzarella.
Last updated: 03/04/2014
Address

1429 12th Avenue
Seattle, WA 98122

Phone

206-838-5333

Hours

Mon–Fri 11–11;Sat & Sun 10–11

Website
Please Note: Before making plans, please call ahead with the establishment to verify that this information is still accurate.